About Wilson EyeCare Associates
Wilson EyeCare Associates is a professional eyecare team, compassionately committed to providing quality vision wellness programs and products to our precious family of patients.
Our Mission
Wilson EyeCare Associates exists to glorify God … by helping people see and experience life through a better lens.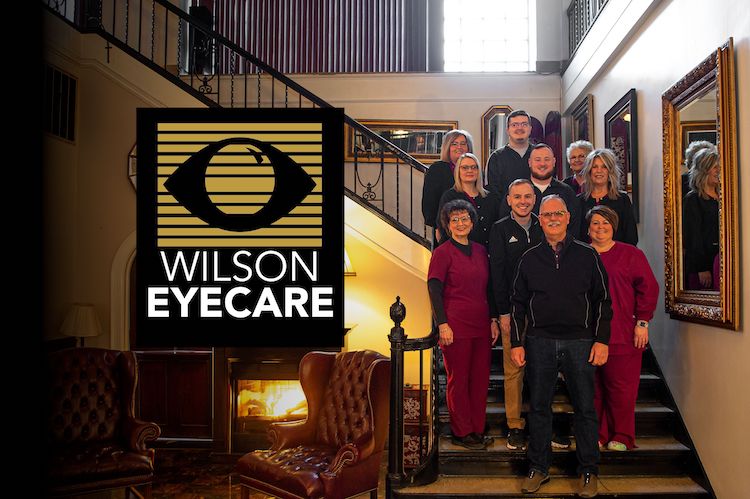 Our Core Values
God – He is our number One. He gets the glory. Not us.
Team – We are all in this together. We run to our problems, challenges, and our opportunities.
Passion – Our passion to serve others demonstrates our leadership.
Gratitude – We are thankful … and our gratitude drives our actions.
Vision – We are leaders in the eyecare industry. We refuse to accept the status quo. We have the vision of what can be ………..
Statement from the Founders
Wilson EyeCare Associates' core values are based around Biblical principles. The Founders believe that Jesus Christ is God and that the Bible is true. A team member at Wilson EyeCare does not have to believe in God or the Bible in order to work at Wilson EyeCare, but all team members at Wilson EyeCare are expected to respect and pursue the core values that stem from those beliefs, and as a result, enjoy the benefits of them as well. The Founders welcome individuals of different beliefs and believe that all people should be treated with respect and dignity just like Jesus modeled for us. The Founders and Leaders of this eyecare practice are accountable (recognizing we are leaders for a season of time) and see their leadership as a stewardship.
Our uniqueness is the broad scope of eyecare services and products under one roof. From low vision to contact lenses. From cataract surgery to refractive surgery screening and referral services. From eye emergency diagnosis and treatment to gentle children's care. From state of the art instrumentation to our inviting eyewear boutique. When you think of eyes, think of us….Wilson EyeCare/The EyeWear Gallery/Laser Vision Referral Center. Year 2000 was a very special year for us because we are celebrating our 50th anniversary of eyecare. My father came to Williamson in 1950 and began to set the standards by which our practice has continued to grow and evolve.